Chef Amy believes in giving back to her community. Here are some of the organizations for which she has volunteered.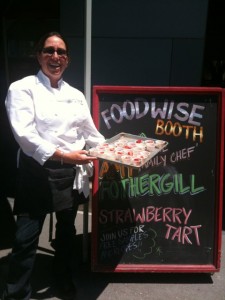 San Francisco Ferry Plaza Farmer's Market
Spring through fall, once a month, Amy helps by creating a recipe using ingredients from the San Francisco Ferry Plaza Farmer's Market to show people how easy it is to use the produce to make dishes at home. She serves samples to the market attendees and helps to answer questions.
.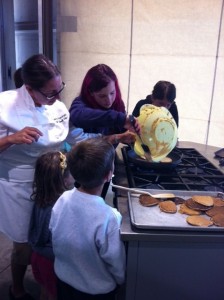 Sprouts Cooking Club
Chef Amy was the guest chef for two sessions of the Sprouts Cooking Club. Here, she shows children how to make whole grain pancakes with simple ingredients. Sprouts Cooking Club strives to teach children of all socio-economic backgrounds, how to cook hands-on, with real chefs using real ingredients. The children also learned how to make a chard risotto, crustless quiche and pea and mint dip.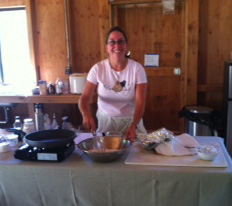 Camp Celiac
In the summer of 2011, Chef Amy volunteered at Camp Celiac in Livermore, California. The camp is set up for children with Celiac Disease to attend and have a normal sleep-away camp experience without the worry of getting sick from gluten. The Taylor Family Foundation organizes the entire event from getting volunteers to funding to food donations. Here, Chef Amy taught a class to the parents about how to cook gluten-free for their family.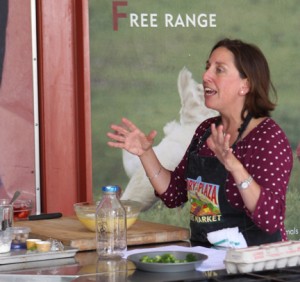 Draeger's & More…
Chef Amy has also given her time to Draeger's Gluten-Free Meet-up by providing demos and presentations on gluten-free cooking. She as worked with the JDRF (Junior Diabetes Research Foundation) to provide classes and lectures. She was one of the guest chefs at the 2011 Spring Ahead event which was a fundraiser for The Heal Project.  Chef Amy has given away countless cooking classes and consultations to help schools and non-profit organizations raise money.