Chef Amy Fothergill
Amy has over 25 years of cooking experience as a restaurateur, caterer, and food service manager. She was trained at Cornell University's School of Hotel Administration, a world-renowned, ivy league hospitality school. During that time she worked in restaurants and hotels in both the kitchens and front of the house.
After college, while in many of her food service managerial roles, she was 'behind the line", in an apron, cooking meals or prepping. During that time, she was involved with menu planning, food costing, training, recipe development and overall kitchen management.
She spent the next phase of her career working for a software company where she was an instructor and salesperson. Although she was not involved in cooking professionally, she did hone her presentation skills. In this time frame, she moved to Northern California where she was exposed to many different cultures and cuisines. She taught herself how to make everything from sushi to aloo ghobi.
Now, as the mother of two young children, Amy has adapted her cooking knowledge to focus on healthy options. Her cooking style is easy, delicious and nutritious.
Amy realized she could help others since her strength lies in her deep culinary knowledge that not every home cook has. She has the ability to explain concepts to her class attendees which makes everything seem simple and approachable. Wholesome, nutritious food is a key to her repertoire. She prefers to use local or organic produce and almost always natural, grass-fed meats. The food she cooks is simple and simply delicious as well as approachable.
Currently, she teaches cooking classes at select upscale markets in the Bay Area. She has been a guest chef at the Ferry Building in San Francisco and performs cooking demos. She writes a blog on family cooking (with an emphasis on gluten-free foods), and pens gluten-free articles for examiner.com along with general articles for various newspapers and newsletters. In the fall of 2013, Amy published The Warm Kitchen, a cookbook featuring hundreds of gluten-free recipes anyone can make and everyone will love.
Awards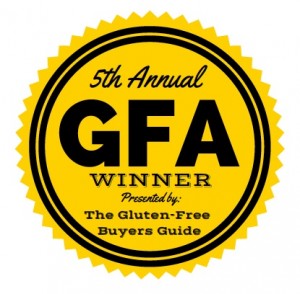 "Gluten-Free Cookbook Award Winner"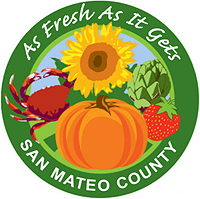 "As Fresh As It Gets"
Amy received an award from the County of San Mateo for being a part of the "As Fresh As It Gets" program. The program aims to promote healthful eating while also reducing our carbon footprint in San Mateo County.

"Top 25 Mom Blog"
Amy's "The Family Chef" blog won Top 25 NorCal Moms 2012, and Top 25 Bay Area Moms 2011, from Circle of Moms.