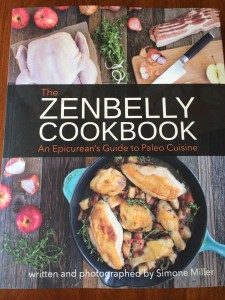 When I first heard about eating paleo, I just didn't get it. I didn't understand why people would give up grains and sugar. Now I do and let me tell you, if you are paleo and enjoy eating (like most of us do), you are going to love this cookbook.
First, let me tell you a little about Simone and what she does. Simone is a self-taught chef who has been working in the food industry for 17 years. She worked at several restaurants in New York and Connecticut before relocating to San Francisco in 2007. Once in the Bay Area, Simone worked as a personal chef while working to launch a catering company. Shortly after getting Zenbelly off the ground, Simone learned what was behind her constant headaches and lethargy–a pretty serious sensitivity to gluten. Discovering she had food allergies but the brakes on the business, but only long enough to pivot.
Simone couldn't imagine serving people food she hadn't tasted, and recognized the tremendous need for gluten-free catering. All signs pointed to turning Zenbelly into a gluten-free catering company. Simone offers a chef's perspective to paleo recipes on her blog. There she shares her grain-free recipes that have made believers out of some of the most die-hard gluten eaters and has encouraged countless people to roll up their sleeves and have fun creating simple, delicious, healthy food.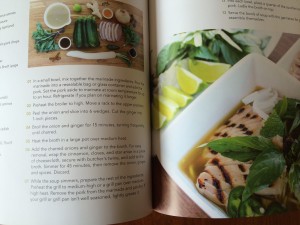 When the book first arrived, I did what I usually do; flipped through the pages to get a feel of the book. Immediately, I was met with gorgeous photos and well laid out recipes. I also saw something unique about the recipes; each has a photo of the ingredients. How clever!
I started with the chocolate cake. I had been looking for a good dairy-free, gluten-free chocolate cake that was also moist. The directions were easy to follow and the recipe made two to eight inch cakes; perfect for layering. Everyone in the family absolutely loved it. We sprinkled some powdered sugar on top (that part wasn't paleo) and agreed it was a fabulous dessert.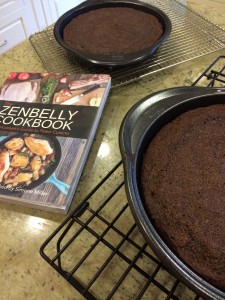 The next experiment was the pizza crust. I had tried out a few paleo crusts but those were more like crackers (not always a bad thing but just not the same). I decided to try Simone's, not sure of what to expect. I'll warn you that making a single recipe will probably not be enough. After asking Simone about scaling, she told me you could double or maybe triple the recipe (but not more). One pizza was certainly not enough for the four of us. We all agreed that the crust was delicious and hard to believe it was paleo. Simone you did it again! My only advice is to stick to the recipe. The dough is sticky and the only way to roll it is with oiled hands.
Next were the biscuits. These were easy to make and also delicious. I served them with some bacon, tomato and avocado (yum). I'd say for a savory biscuit I would probably cut back on the honey. For a sweeter or dessert one, it's perfect.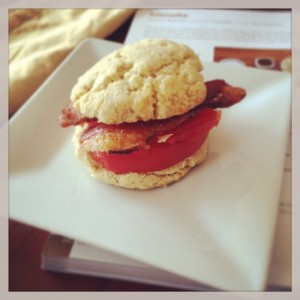 Last but not least was the tart crust. Rather than serve it with a custard and berries, I used it in a gluten-
free, dairy-free coconut chocolate pie (still need to convert it to paleo). Again, the results were fantastic.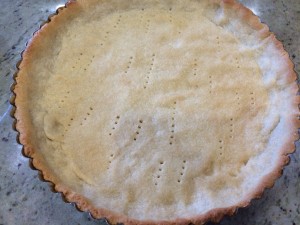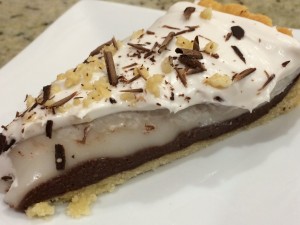 So, in my humble opinion, when 4 out of 4 recipes are easy-to-follow and delicious, I am confident anything I make from this book will be as well. And you certainly don't need to follow a paleo diet to benefit; many of the ingredients are easy to find these days.
If you are interested in buying this book, you can order it from amazon here.
Cheers to Simone! Great job.