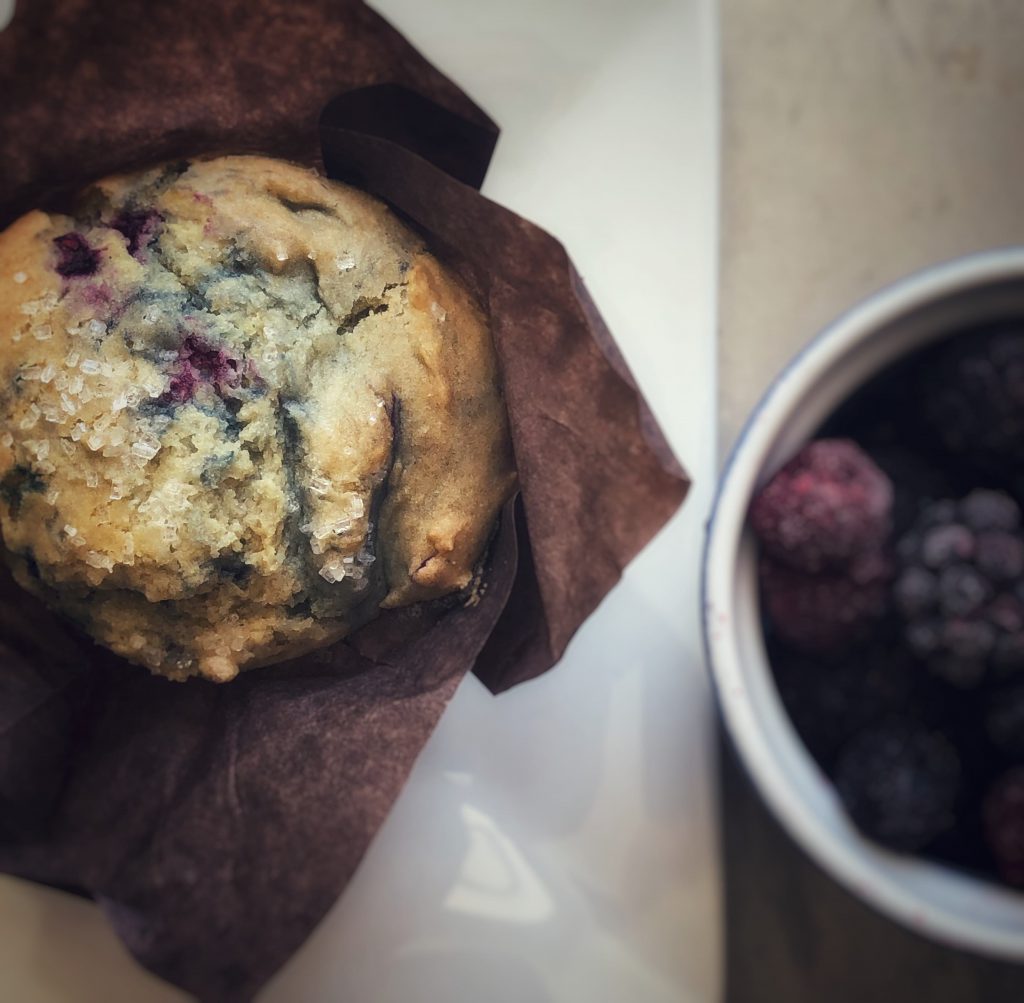 If you miss getting your favorite muffins from your local bakery, this recipe will make you very happy! These easy gluten free blueberry muffins are just what you need right now. And the best part? If you do any gluten-free baking, you will likely have all of the ingredients on hand. This recipe is from my gluten-free cookbook, The Warm Kitchen: Gluten-Free Recipes Anyone Can Make and Everyone Will Love. Seriously, everyone loves these!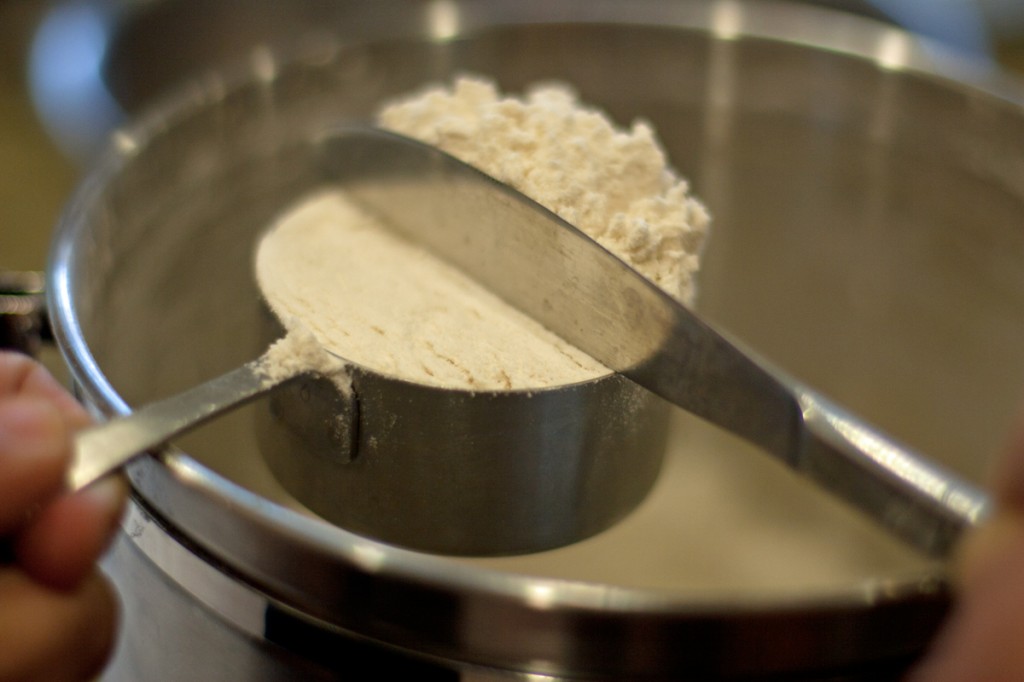 Flour Blends
Let's start with the flour blend. I prefer to use my own mix that I blend. Currently, the mix I make consists of (think of the parts as cups but you can easily make more/less):
2 parts superfine brown rice flour
1 part superfine white rice flour
1 part sweet rice flour
1 part tapioca flour
1 part potato starch
For more information about how I mix and store it, go to this page. To be honest, I use a variety of flour blends; it all depends upon what I'm making. I just don't think there really is a flour blend for EVERYTHING. But that's just me.
Substitutions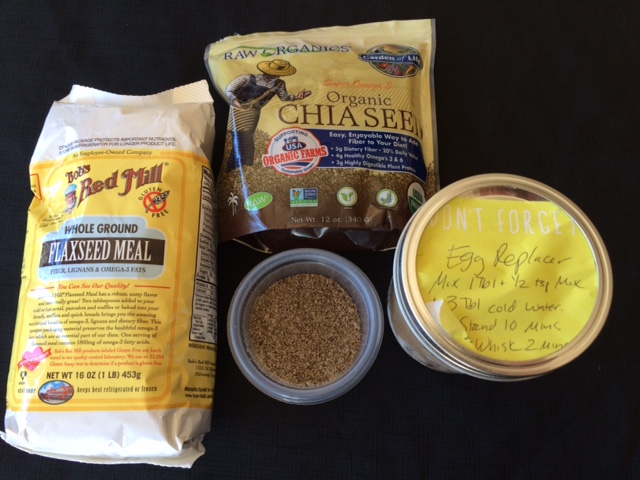 Next let's talk about ingredients and substitutions. Instead of regular milk, you can use a thicker milk substitute like almond or coconut. I think rice is too thin and I personally don't use soy milk (sore belly). Instead of butter, I use a butter substitute or vegetable oil. Top tip: use a little less shortening when subbing for butter. Here's why. For eggs, I did a whole post on which egg substitute to use when and why. That post is here. Feel free to add less sugar, use honey, maple syrup or maple sugar. It's not a very sweet muffin so use your judgement if you adjust it. Alrighty! Let's get to the easy gluten-free blueberry muffins recipe!
Easy Gluten-Free Blueberry Muffins
For general tips on how to make muffins, visit this page.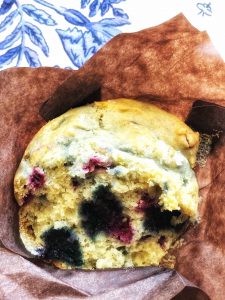 2 cups Amy's Gluten-Free Flour Blend (my blend; not the Amy's company!)
2 teaspoons gf baking powder
1/2 teaspoon baking soda
1/2 teaspoon sea or kosher salt
1/2 teaspoon xanthan or 3/4 teaspoon guar gum (omit if your blend has gum)
1/8 tsp ground ginger (read that tips page on why to add ginger
---
2 large eggs, room temperature
2/3 cup milk, yogurt, sour cream or milk substitute, room temperature
1/3 cup melted unsalted butter, coconut oil or vegetable oil
1/2 – 3/4 cup organic sugar or other natural sweetener
1 cup fresh or frozen blueberries or triple berry mix (keep frozen until ready to use)
Tip: if using fresh blueberries, make sure they are dry; otherwise they might sink to the bottom.
Pre-heat oven (see below for temperatures) and get pans ready.
In a large bowl, mix the dry ingredients (first 6 ingredients).
In a smaller bowl, mix the eggs. Add the butter or oil, milk or yogurt and sugar.
Add the wet ingredients to the dry ingredients and mix until there are not more lumps. Then mix the batter briskly for 5 seconds to help the gum to gel.
Fold in blueberries. Portion out muffins or loaf, filling about 2/3 full. 
Use Baking Temp and Time Chart to determine baking time. See tip above to determine when muffins or loaf is done.
Baking Temps/Times Oven Baking Time/ Yield
REGULAR MUFFIN PAN 375º F 20-25 minutes 12-16 muffins
MINI MUFFIN PAN 375º F 15-18 minutes 40 mini muffins
LOAF PAN (9.25×5.25×2.5)350º F 45-55 minutes 1 loaf