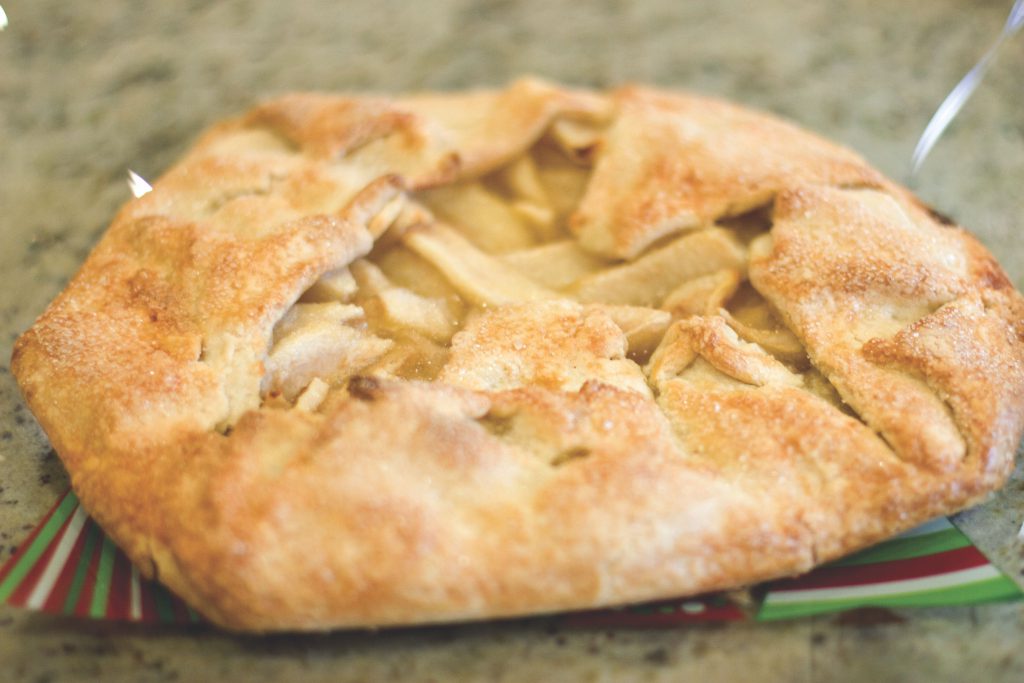 A galette is a rustic style pie with the middle left open. If you don't have the time or patience to make a pie or just want something different, try this.
Serves 6-8
Ingredients
3-4 apples (like Granny Smith) or pears, peeled, cored, cut into 1/8-inch-thick slices
3-4 tablespoons white sugar, divided
Pinch of salt
1/4 cup apricot preserves (heat the preserves slightly to make it easier to spread)
Egg wash: 1 egg mixed with 1 teaspoon milk or water, lightly beaten
OPTIONAL:
1 teaspoon finely grated lemon zest
NOTE: Galette can be made with other fruit like peaches, nectarines or berries.
1. Follow instructions for either pie crust but use 2/3 of the dough for the galette; this way you will have enough. See note on pie crust blog entry for ideas on what to do with remaining dough.

2. Preheat oven to 375°F.
3. Remove crust from fridge after apples or pears are peeled but before they are cut. In a medium bowl, combine apple or pear slices, cornstarch and cinnamon if using. Do not add the sugar or salt yet.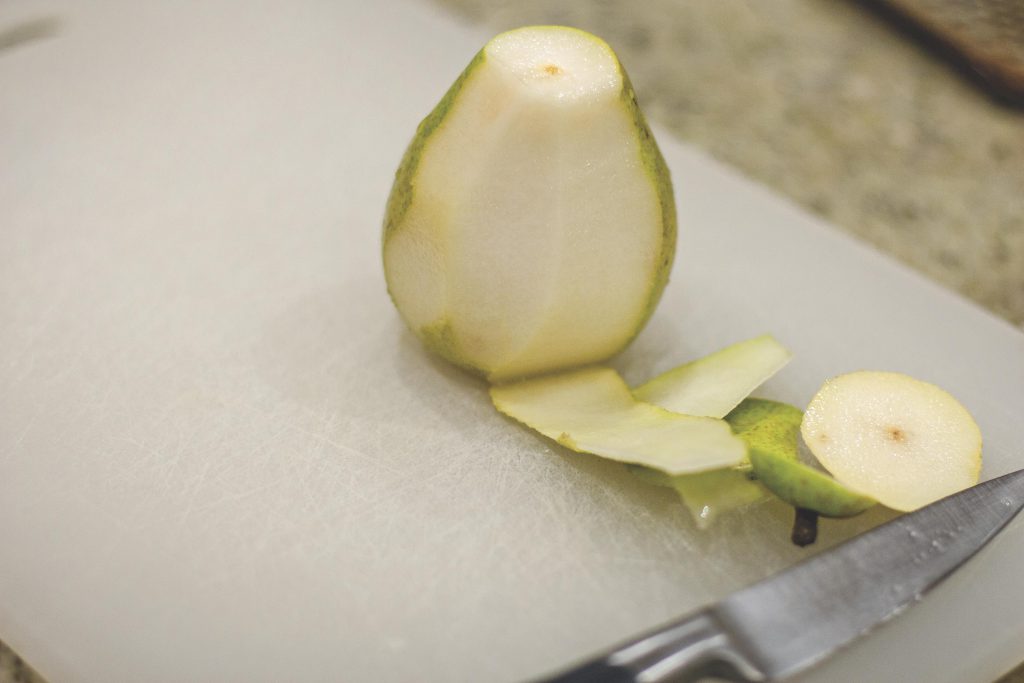 4. On the counter, roll the dough out to 1/8″ thick round and about 13-14″ in diameter, making sure to use plenty of potato starch or flour blend to prevent sticking. It is very important that you can move the dough around without it sticking to the counter while you are rolling it; otherwise the galette might break and juices will run out and burn during baking. Alternatively, roll between 2 pieces of plastic wrap.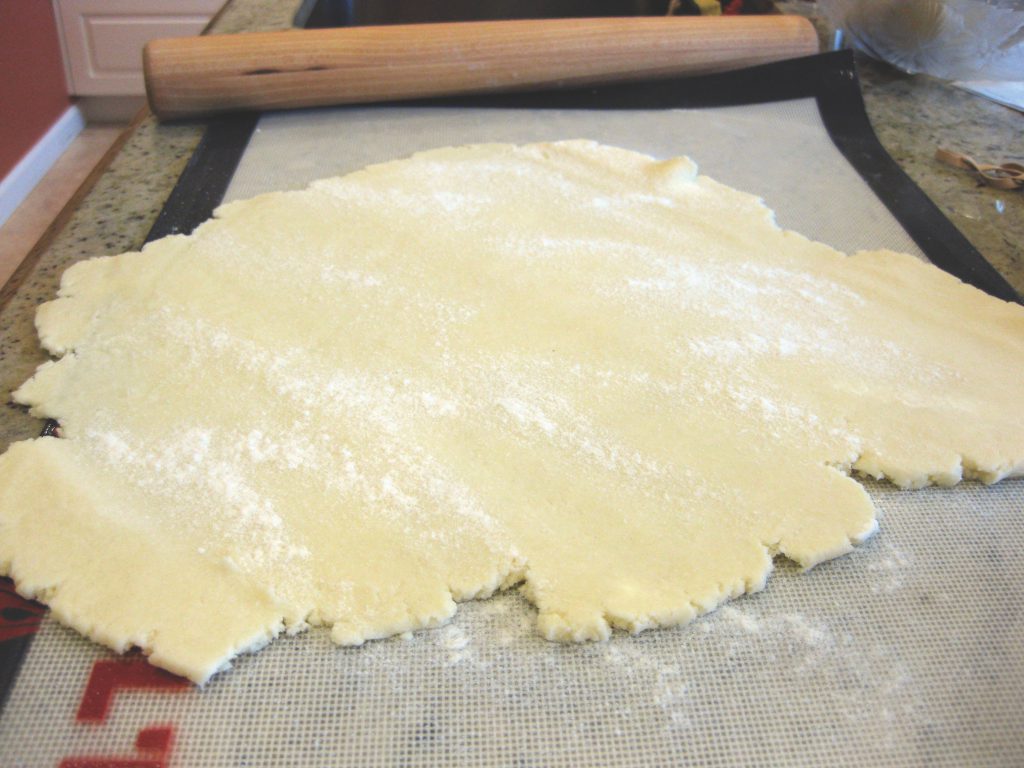 5. Using the rolling pin, roll the dough up onto itself and transfer it to the baking sheet, unrolling it onto the sheet. If you have used plastic wrap, peel 1 piece off and then flip the dough over onto prepared baking sheet. Remove the other piece of plastic.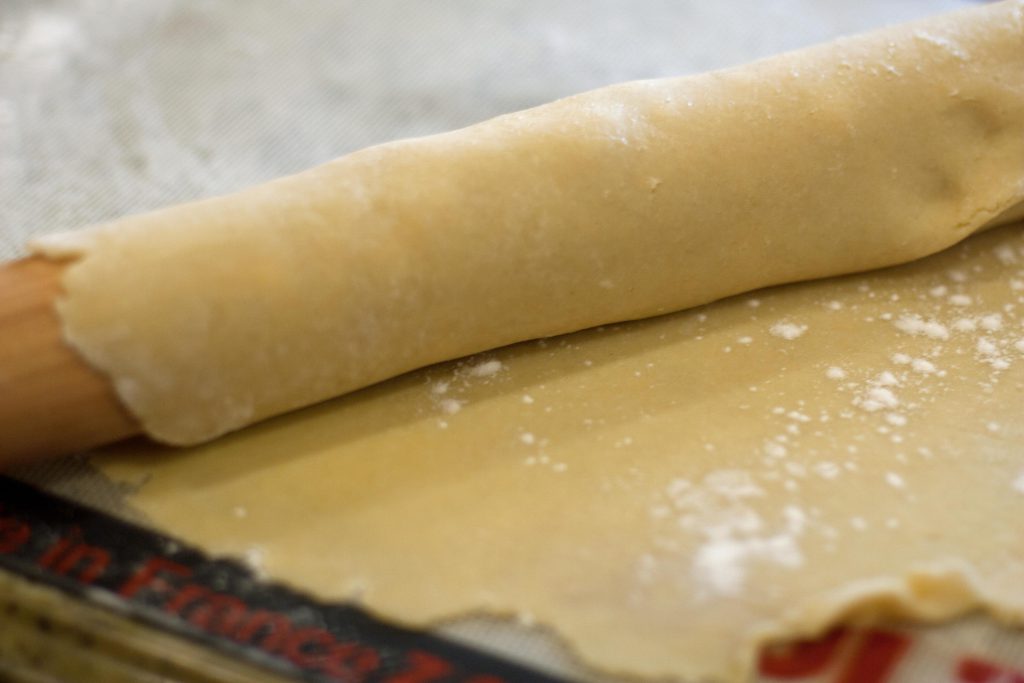 6. With a spoon or pastry brush, spread the preserves in the center of the crust, making an approximate 10″ circle.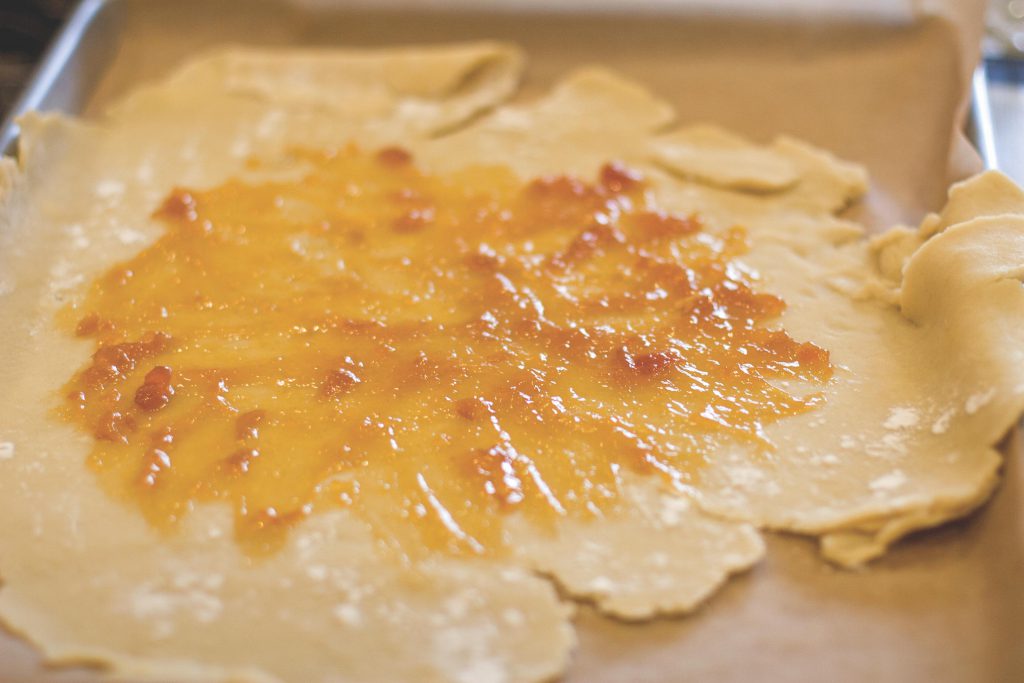 7. To the fruit, add 2-3 tablespoons sugar depending upon sweetness of fruit, a pinch of salt and optionally lemon zest. Gently toss to blend.

8. Arrange fruit slices in circles atop preserves, overlapping slightly. If there is liquid in the bottom of the bowl, do not add to fruit.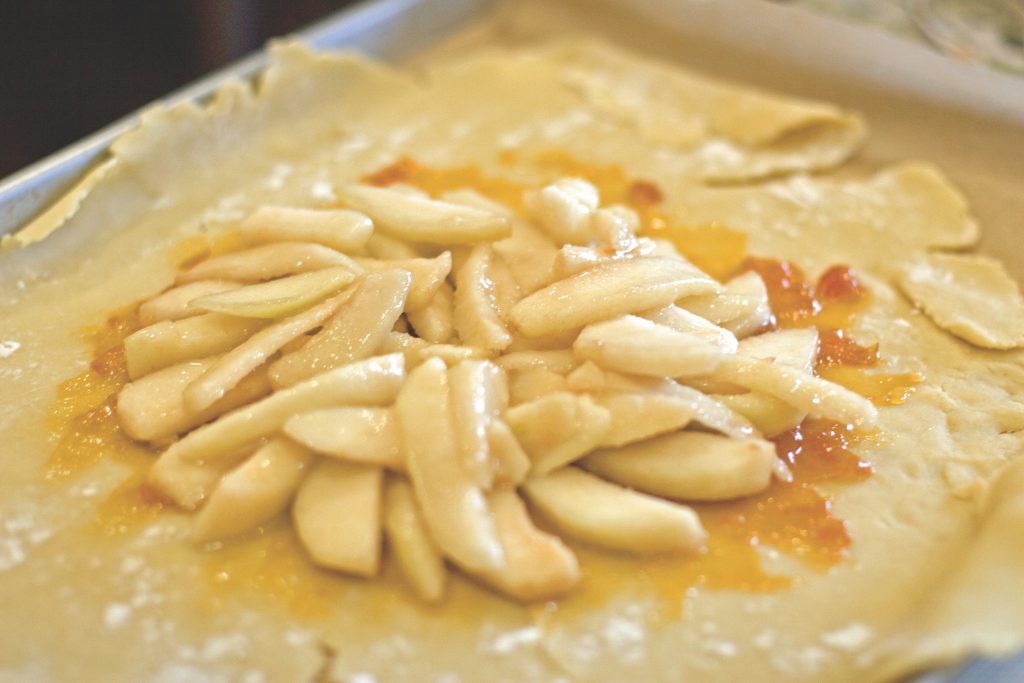 9. Using the parchment to guide the dough, carefully fold crust border up over slices, leaving the center open. If the dough breaks, pinch together to mend. Brush crust with egg wash. Sprinkle crust with remaining tablespoon of sugar.
10. Bake galette 30-35 minutes until crust is golden brown. Remove from oven and cool at least 10 minutes.
11. To remove, slide long thin knife between parchment and galette and carefully transfer to serving dish. Cut into wedges and serve warm or at room temperature.
Chef Tip: Apples and pears brown when exposed to air. When making the galette, slice the fruit right before the crust is rolled out.