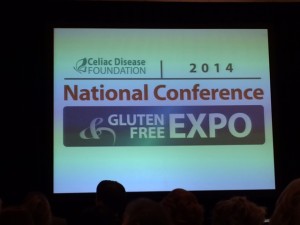 Whether you have celiac disease or are gluten intolerant, there's something for everyone at the Celiac Disease Foundation (CDF) 2016 Conference and Expo. Celiac Awareness Month kicks off on May 1. Here are 5 Reasons to attend the 2016 CDF Conference and Expo. You can:
Learn the latest in celiac disease research
Connect with others
Meet the people behind your favorite brands
Taste the food and get samples
Get a free copy of The Warm Kitchen (well for some; see below for details)
What is CDF?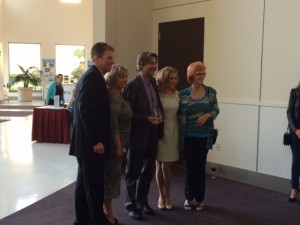 CDF drives diagnosis, treatment, and a cure for celiac disease through advocacy, education, and research to improve the quality of life for all people affected by gluten-related disorders.
CDF was established in 1990 by Elaine Monarch to support the celiac disease community by funding important advocacy, education, and research initiatives. Today, under the guidance of a 12-person national Board of Directors and an internationally renowned Medical Advisory Board, the Foundation has grown to include a nationwide network of Chapters and Support Groups and full-time staff in Woodland Hills, California. From sponsoring the first serology workshop, which led to today's celiac disease blood test, to supporting clinical research, advocating on Capitol Hill for gluten-free labeling laws, partnering with mainstream manufacturers in creating today's gluten-free marketplace, and offering the number one website for celiac disease, CDF has played a crucial role in improving the lives of those with celiac disease and other gluten-related disorders and their loved ones.
About the Conference/Expo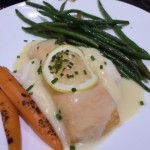 The Celiac Disease Foundation's National Conference and Gluten-Free Expo, which attracts nearly 3,000 people annually, is the nation's premier education conference on celiac disease and gluten-related disorders. It is the only event in the country where you will find educational sessions and lectures with top researchers, mixed with fun, informative activities, like culinary demonstrations, book readings, dining with experts and gluten-free food tastings, and sampling tons of delicious gluten-free food.
National Conference 1 day only-April 30, 7:30-3:30
The CDF National Conference and Expo is the premier education conference on celiac disease and gluten-related disorders. It is the only event in the country that brings together researchers, healthcare professionals, and thought leaders to discuss cutting-edge research and advancements in diagnosing and managing celiac disease and other gluten-related disorders.
On April 30th, Conference attendees enjoy a complimentary gluten-free breakfast buffet and lunch, a full day of speakers, private and public viewings in the Gluten-Free Expo Hall (enjoy early access on Saturday starting at 10:00), and a stuffed-to-the-brim swag bag full of gluten-free goodies. Return on May 1st to enjoy the Gluten-Free EXPO Hall for a second day at no additional charge! Interested in receiving a $100 stipend for your attendance? Apply for the Solving Celiac Disease Workshop at celiac.org/workshop
Agenda: https://celiac.org/cdf-conference/conference/
Gluten-Free Expo 2 days-April 30 and May 1
Join with thousands of gluten-free foodies and sample the best Los Angeles has to offer! Attendees enjoy full access to the CDF Gluten-Free EXPO Hall on April 30th (11:00 – 4:00) and May 1st (10:00 – 4:00).
Over 100 leading gluten-free companies from across the country will gather to share with you their newest and best products BEFORE they hit the stores. So whether you're looking for gluten-free foods, snacks, drinks, or personal care products, they're all right here under one roof.
More info here: https://celiac.org/cdf-conference/gluten-free-expo/
Come see me on Sunday to hear me talk about:
Gluten-free Cooking for the Whole Family
Let Amy Fothergill, the Family Chef, teach you some of her secrets for gluten-free, easy meals that will satisfy the whole family. By learning which key ingredients to keep on hand and some restaurant cooking techniques, you will be able to create meals in a flash. Learn from a chef who is also a busy, working mom how to make dishes that everyone will love.
A free book?!
Also, as a donation to CDF, I will be offering a free copy of my gluten-free cookbook, The Warm Kitchen, to the first 50 people who come to my table at the expo each day! Get there early to get a copy. If you are not able to get a free copy, I will have books on sale at a discount during the expo.
How to sign up
To sign up for the conference and/or expo here:
https://cdf.thankyou4caring.org/2016conference
If you have questions, try the Frequently Asked Questions link here:
https://celiac.org/cdf-conference/faqs/
Interested in volunteering for a free t-shirt and admittance into the expo?
https://celiac.org/cdf-conference/volunteer/
Pics from the 2014 Expo