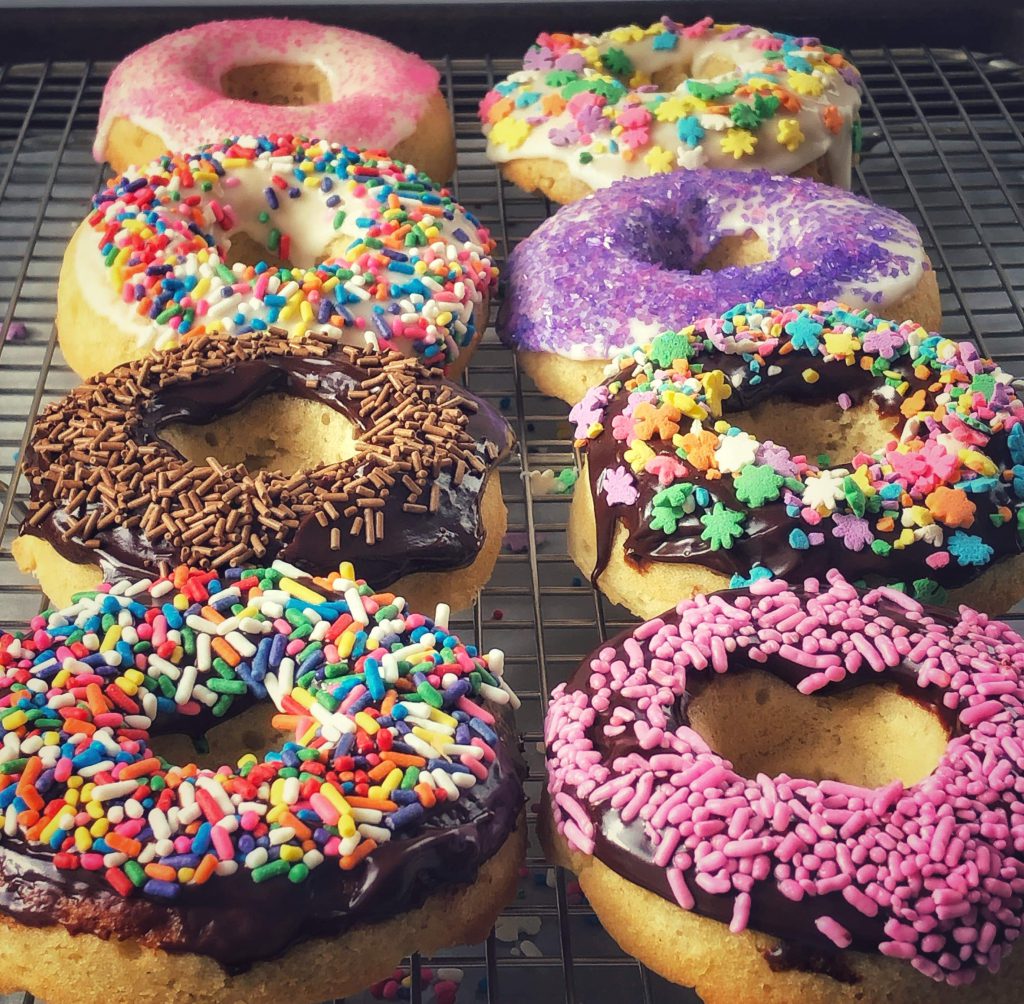 This recipe is more reminiscent of an old fashioned or cake doughnut but don't worry; you will love these gluten-free doughnuts. A glazed-style doughnut usually has yeast which can be intimidating and time consuming. This is more like a muffin in a doughnut shape. But at the end of the day, baked or fried, it's a great recipe.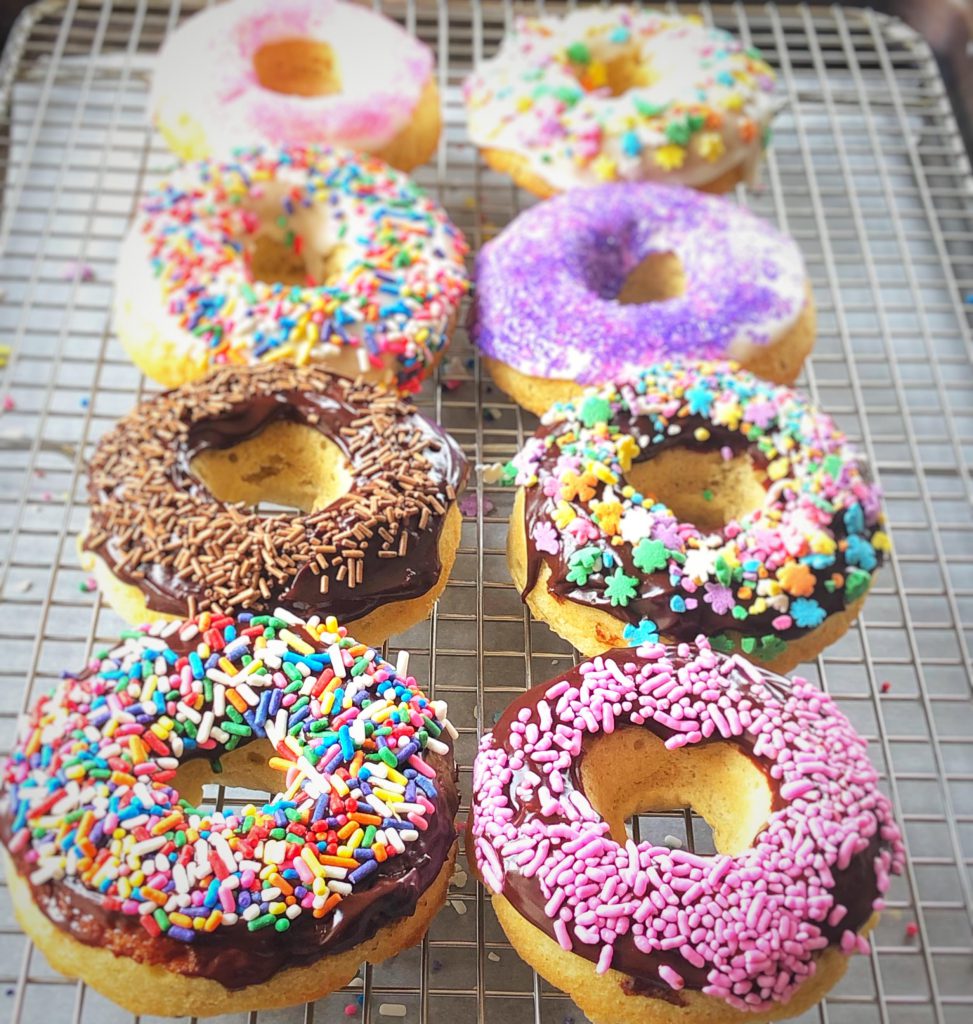 This recipe is from my cookbook, The Warm Kitchen. I've been making it for years. I have made a few minor adjustments but one thing to note; make sure you use a good flour blend. I like the one I created. You can find that here on my site.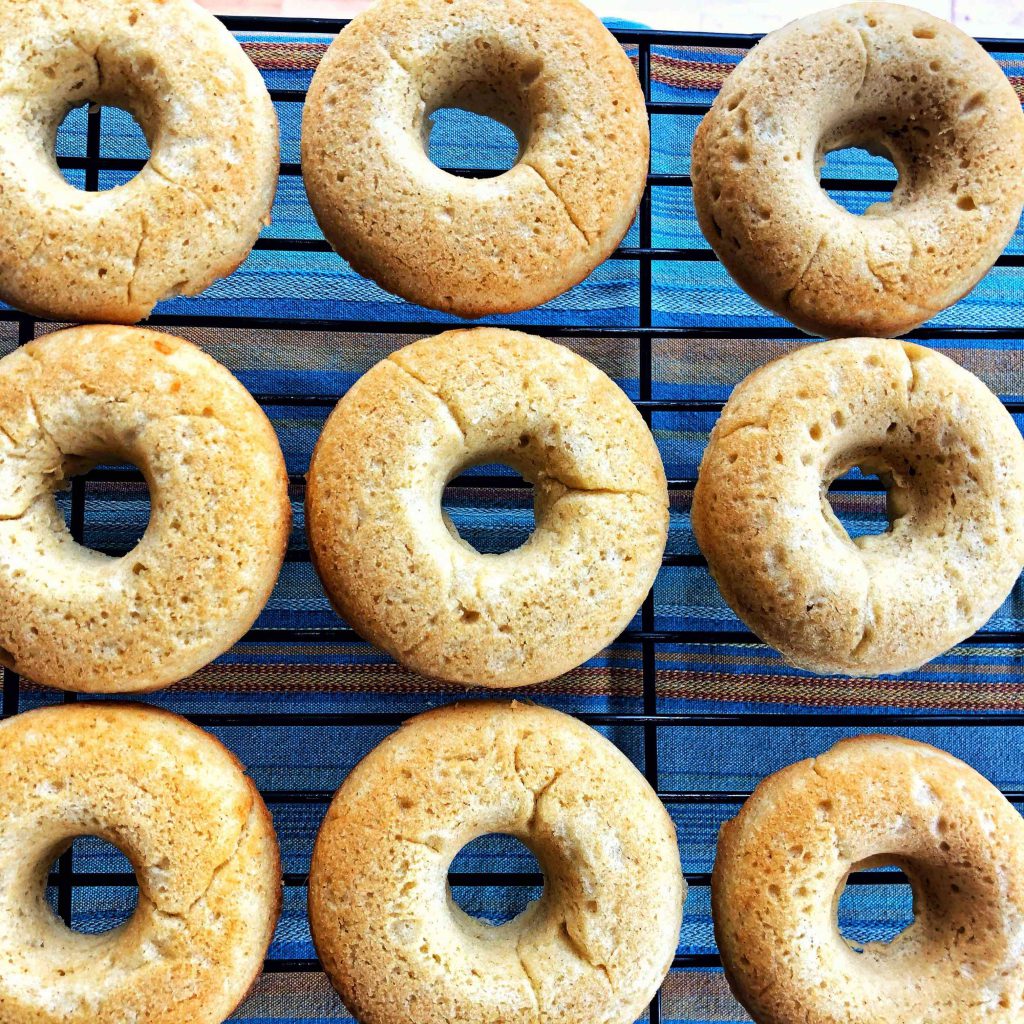 Why bake and not fry? I do like fried/raised doughnuts but I will have to admit, these are much easier, less messy, and really good. Make sure to use a wet spatula or spoon to spread out the batter. Don't fill it too full either. Ok, let's get started!
Gluten-Free Doughnut Recipe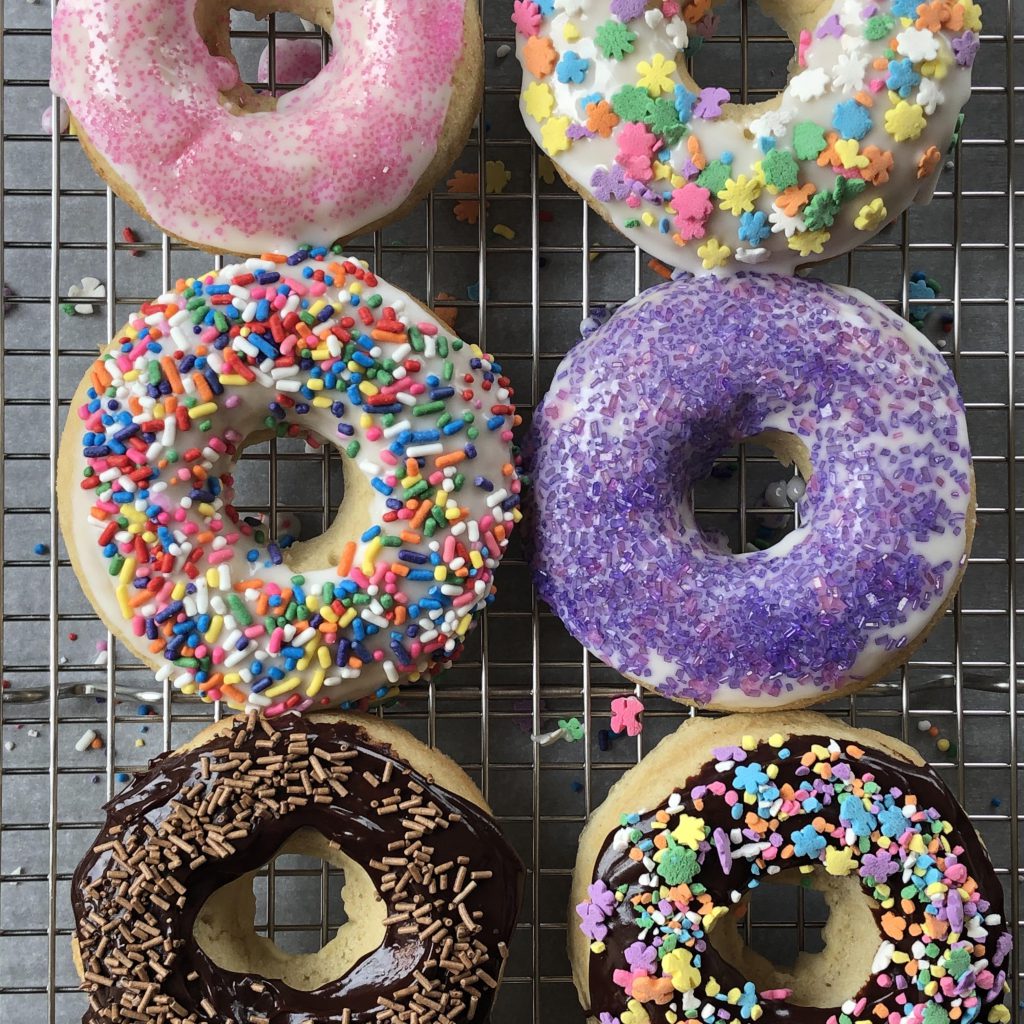 Makes 12 cake doughnuts
2 1/4 cups Amy's Gluten-Free Flour Blend
1 teaspoon baking soda
1/2 teaspoon baking powder
1 teaspoon kosher salt
3/4 teaspoon xanthan gum (omit if your blend has already)
Optional: 1/4 teaspoon nutmeg (just for taste)

1 large egg, room temperature
1/2 cup sugar
1 cup plain yogurt or buttermilk* or dairy-free substitute, at room temperature
3 tablespoons unsalted butter, melted and cooled, or vegetable oil
1 teaspoon vanilla or other extract

1. Preheat oven to 400°F for at least 15 minutes before; a hot oven is important.
2. Mix dry ingredients (first 6 ingredients) in a medium bowl with a whisk.
3. In a medium to large bowl, add the egg and beat for 1 minute. Add the sugar and mix for 30 seconds. Then add the yogurt or buttermilk, butter or oil, and vanilla. Mix until blended.
4. Add the wet to the dry and mix well. Give it one or two good mixes to "gel" the ingredients. Let the batter rest 10 minutes.
5. Grease the doughnut pan really well with butter or shortening; this will help with the browning. Make sure the sides of the pan and middle are greased well.
6. Using a spoon, place the batter into doughnut pan coming up about halfway. Spread lightly with a wet spatula or spoon to smooth out.
7. Bake for 8-10 minutes or until doughnut springs back when you touch it. Remove from oven and let rest in pan for 3-5 minutes. Remove and place on wire rack to cool.
8. Repeat with the next 6 doughnuts.
9. If you'd like, add a glaze and sprinkles!
*To make your own buttermilk, add 1 teaspoon vinegar or lemon juice to a glass measuring cup. Add milk or milk substitute to the 1 cup measure.
Glazes
Vanilla Glaze: Combine 1⁄2 to 3⁄4 cup of confectioners' sugar, 1/4 teaspoon of vanilla, and 1 to 2 teaspoons of milk or milk substitute to make glaze. Stir until all lumps are dissolved. Using a pastry brush, spread glaze over doughnuts or dip doughnuts in glaze.
Maple Glaze: Follow the recipe above except substitute maple syrup or extract for the vanilla.
Chocolate Glaze: In a 2-cup glass measuring cup, place 2 tablespoons of unsalted butter and 2 ounces of bittersweet chocolate. Heat in the microwave in 30 second intervals until creamy and melted, stirring in between. You can also melt the chocolate in a small pot over the stove on low heat. With a whisk, mix in 3⁄4 to 1 cup of confectioners' sugar until smooth. Add 1 to 2 tablespoons of hot water, one tablespoon at a time, until the glaze is thin enough to pour but not too watery. Either dip the tops of the doughnuts in the glaze or drizzle the glaze over the doughnuts. Optionally, add sprinkles.