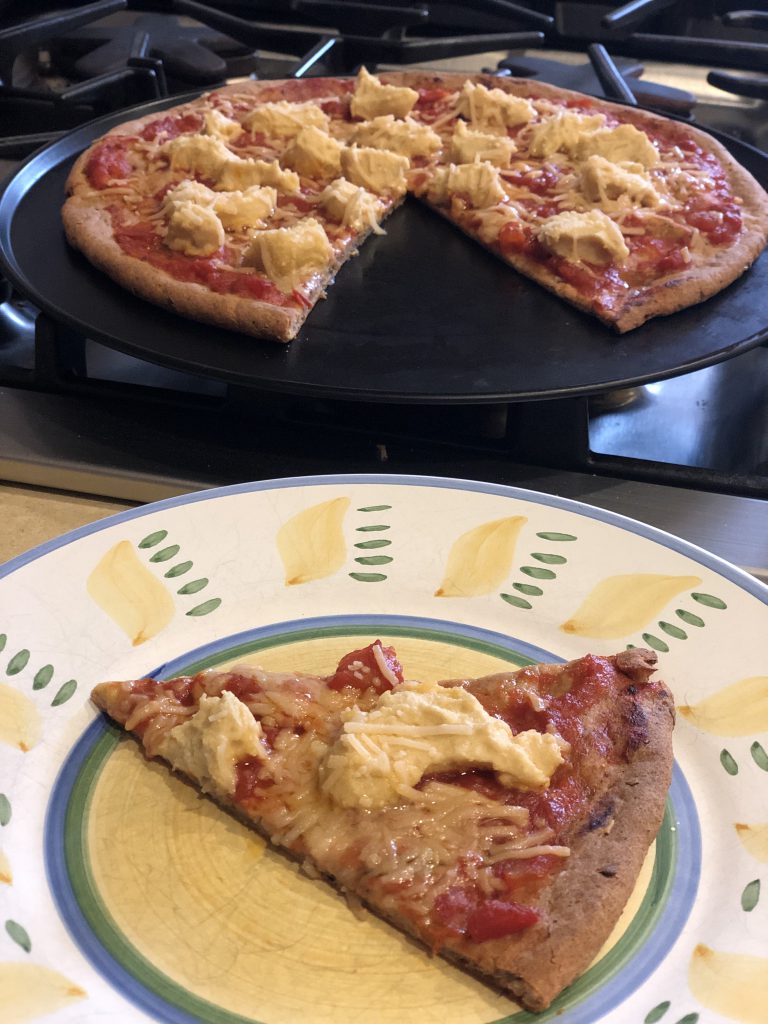 If you eat dairy-free and soy-free like me, finding a cheese substitute can be challenging. A few years ago, I started experimenting with cashews as a cheese substitute. I finally created a cashew cheese recipe. Who knew?! Here's the thing. It's not the same. Nothing is the same as cheese and butter. I can create gluten-free substitutes all day long and you'd be impressed but cheese and butter? Nope. It becomes "well this tastes good" but that's ok. But the thing is that this cashew cheese does taste good. I hope you will agree.
This post contains affiliate links. This is no additional cost to you. I will receive a small percentage of the sale for the recommendation.
Soaking Cashews
The thing is that this recipe does require some planning. Luckily, cashews are pretty soft so it won't take hours and hours but I'd say, at least an hour is probably best. So, let's talk about soaking. You can soak raw cashews overnight, for at least 4 hours, or you can do what I call a quick soak. Bring a few cups of water to a boil. Turn off heat. Place cashews in a glass or metal bowl (not plastic). Add water to cashews, cover, and wait about 15 minutes. Drain using a mesh strainer and rinse with fresh water. That's it! Now you are ready for to make a cashew cheese recipe.
Flavoring the "Cheese"
I have found there are three things needed to give cashews a nice tangy flavor: fresh lemon juice, salt, and nutritional yeast. You can also add a little garlic powder or garlic and olive oil. If you don't eat dairy or are vegan and haven't discovered nutritional yeast yet, if might be life changing! It has a savory, sort of cheesy flavor and is very high in vitamin B12 (bonus!). I use it for my vegan cheeses and kale chips. Yum.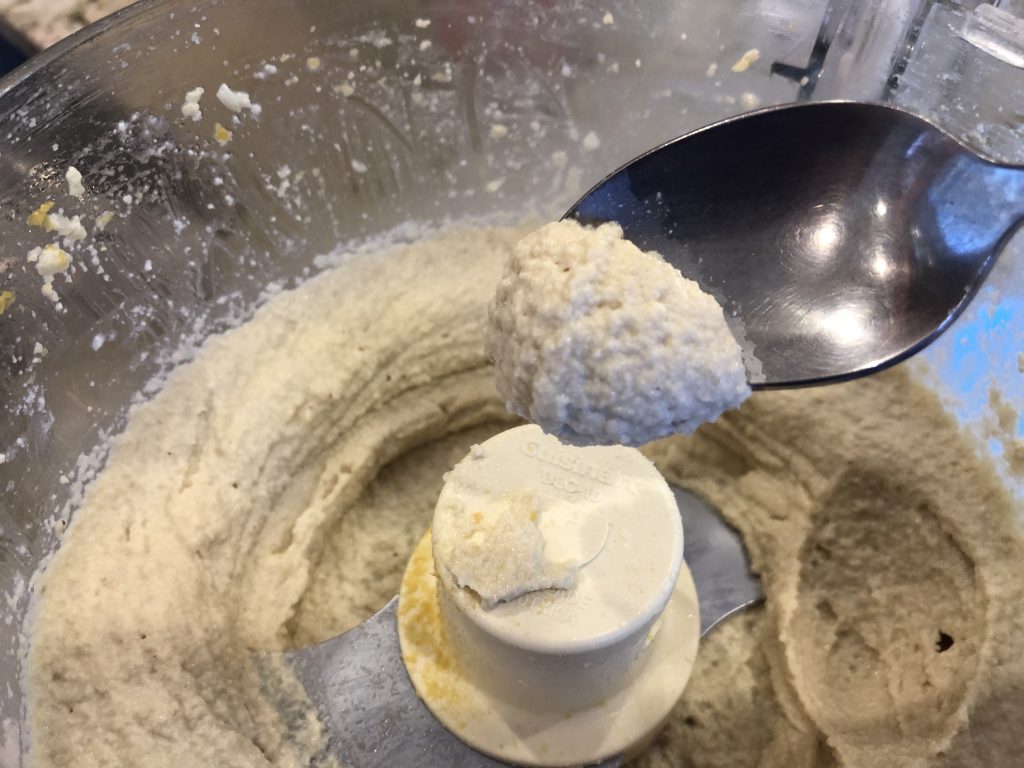 Creating a Smooth Consistency
To ensure you have the right consistency, it's really important to make sure the cashews are soft (see above), there is enough liquid (but not too much), and to use the right equipment. I usually use a food processor when I'm looking for a thicker consistency and a high powered blender for a thinner product. I find that when you want a thicker paste like texture, the food processor is much better. Ok, let's get to this cashew cheese recipe!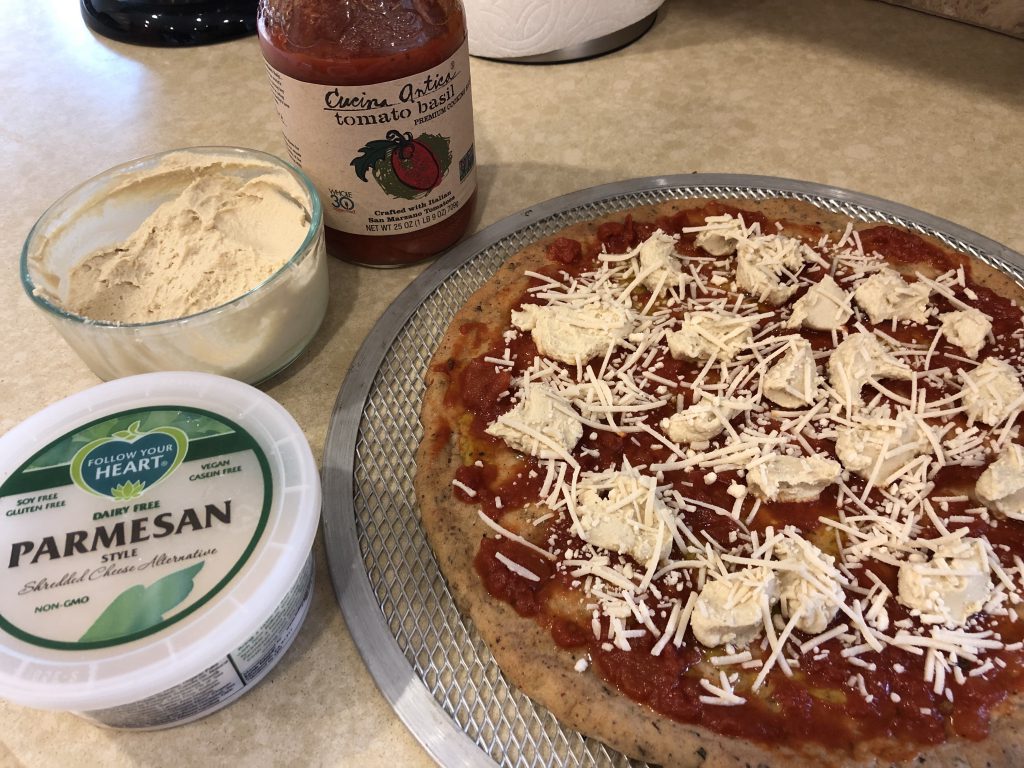 Cashew Cheese Recipe
Makes about 1 1/2 cups
1 cup cashews, softened in water, drained and rinsed (see above for instructions)
2 tablespoons nutritional yeast
3/4 – 1 teaspoon sea or kosher salt
1/8 teaspoon garlic powder
3-4 tablespoons filtered water
1 tablespoon olive oil
1 tablespoon lemon juice (or white vinegar)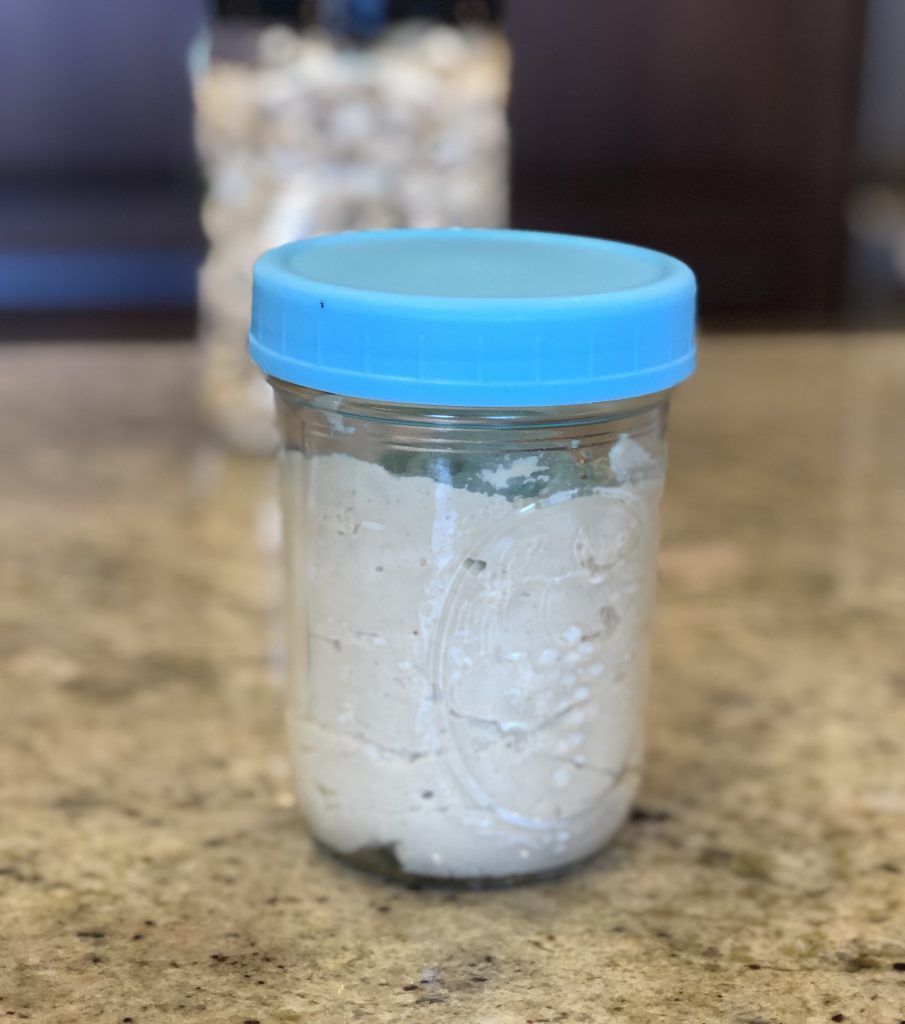 Add everything to a food processor. Pulse 5 times. Scrape down the sides.
Process in 30 second intervals, scraping down each time, until the texture is smooth and there are no more large chunks. Add more water, 1/2 tablespoon at a time, if necessary. It should be thicker than applesauce but thinner than peanut butter.
Taste and adjust seasonings. If it tastes "flat" add more lemon juice and salt. Store in the fridge for about a week. If you'd like more info on the plastic mason jar covers, I bought them here. I switched to these because most of my metal ones had become rusty.
To use the cashew cheese on pizza, add tomato sauce (or sauce of choice) to crust first. Using a tablespoon or soup spoon, add dollops of the cashew cheese to the crust, spreading slightly. I like to also add a vegan parmesan-style shred. Follow Your Heart is my preferred brand. Bake in a 475F oven until the crust is crisp and the cashew cheese just starts to brown on the edges. Cool before cutting.