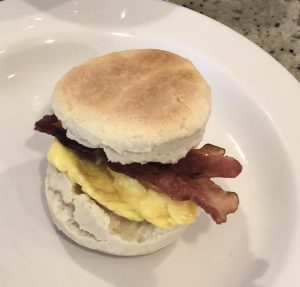 Are you looking for a recipe for the best gluten free biscuits? Well, you have come to the right place! I have been playing with different recipes for a few years now and I think I finally got the right combination of baking powder and oven temperature. I have been trying to perfect biscuits for over 10 years and I must say; these are the best gluten free biscuits I've made so far!
What are the important parts?
I used to have an internal scale/no scale debate when it comes to baking. Now I'm a "scale" person all the way. I really like this one from amazon (affiliate link*) because it is accurate and small. I keep it in a drawer in the kitchen.
Next, temperature is huge. The butter, shortening, egg, and buttermilk must all be cold. This helps to make them fluffy. Your oven must be hot. 425F works well and your oven needs to be on for at least 20 minutes to pre-heat.
Ingredients are important as well. I used Bob's 1:1 Gluten-Free Flour blend for this recipes and other bread recipes. I like it because it's hearty and you don't need to add extra xanthan gum. Buttermilk can be made by adding 1 teaspoon of vinegar or lemon to the milk before it is measured. If you are going for a dairy-free version, use a thick milk like coconut or almond. For shortening, I like the Spectrum Organic Shortening best.
Other Equipment
Anything else? Well, yes! I love using my food processor to cut in the butter with the flour. My preferred one is a Cuisinart. I usually mix the flour, powder, and salt first, then add the butter and shortening. In about 10 pulses, your butter should be cut in perfectly. Alternatively, you could use a pastry cutter or two knives. Whatever floats your boat to make the best gluten-free biscuits!
Make sure you have a good pan that won't burn the bottom of the biscuits and parchment paper. I also love my glass measuring cup for the liquid ingredients. Now that you have an idea of what you need, let's get to the recipe.
*affiliate link means if you purchase from the link provided I will receive a very small portion of the sale; your price is the same. I mean like probably $1, maybe $5!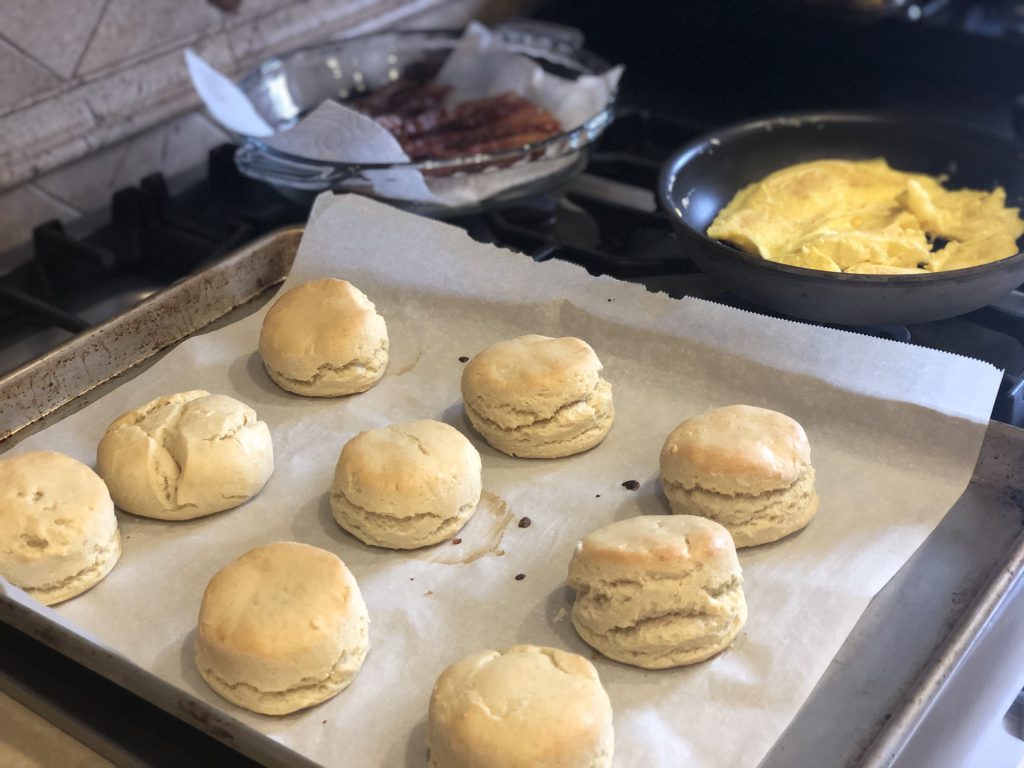 The Best Gluten-Free Biscuits Recipe*
Ingredients:
2 cups/270 gm + more Bob's 1:1 Gluten-Free Flour Blend
1 tablespoon gluten-free baking powder
1/2 teaspoon fine salt
3 tablespoon/45 gm cold unsalted butter
3 tablespoons/45 gm organic vegetable shortening
1 large egg
1 cup buttermilk (reserve 1 tablespoon for brushing the tops)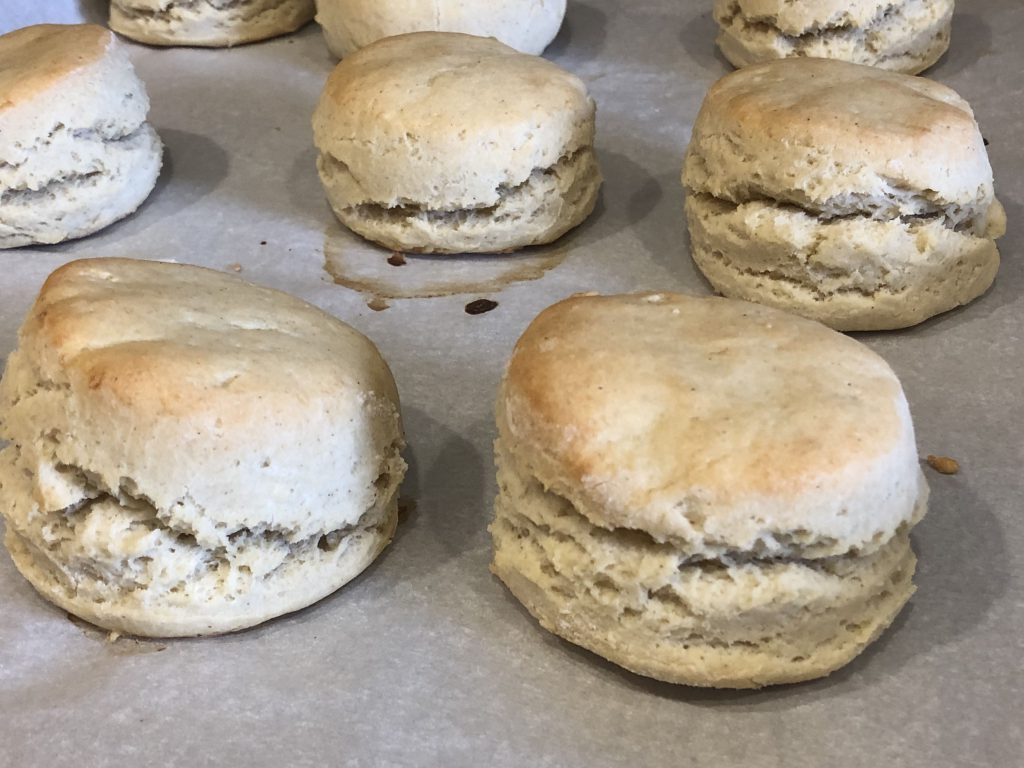 Directions
Heat oven to 425F (not convection mode).
Place flour, baking powder, and salt in the food processor. Pulse a few times.
Add butter and shortening. Pulse about 10 times until it looks like parmesan cheese. Transfer to a medium bowl and place in the fridge for 10-15 minutes.
Mix the egg and milk, reserving 1 tablespoon of the milk. Set aside.
Place a piece of parchment on a baking tray. Get a biscuit cutter (I used a pint sized mason jar with a small mouth). Have extra flour ready to use.
Remove flour/butter mix from fridge. Add egg and milk and stir.
Put some flour on a clean counter. Add dough. Knead gently until not too sticky adding more flour if necessary.
Pat into 1.5 inch high circle. Cut rounds with biscuit cutter or jar. Place on baking tray. Will get about 3-4 biscuits per circle. Reroll but do not use too much flour.
Brush reserved buttermilk on top of each biscuit. Let rest about 15 minutes then bake in hot oven, 20 minutes on the middle rack. Place on top rack last 2 minutes to get brown.
Let rest 5 minutes before serving.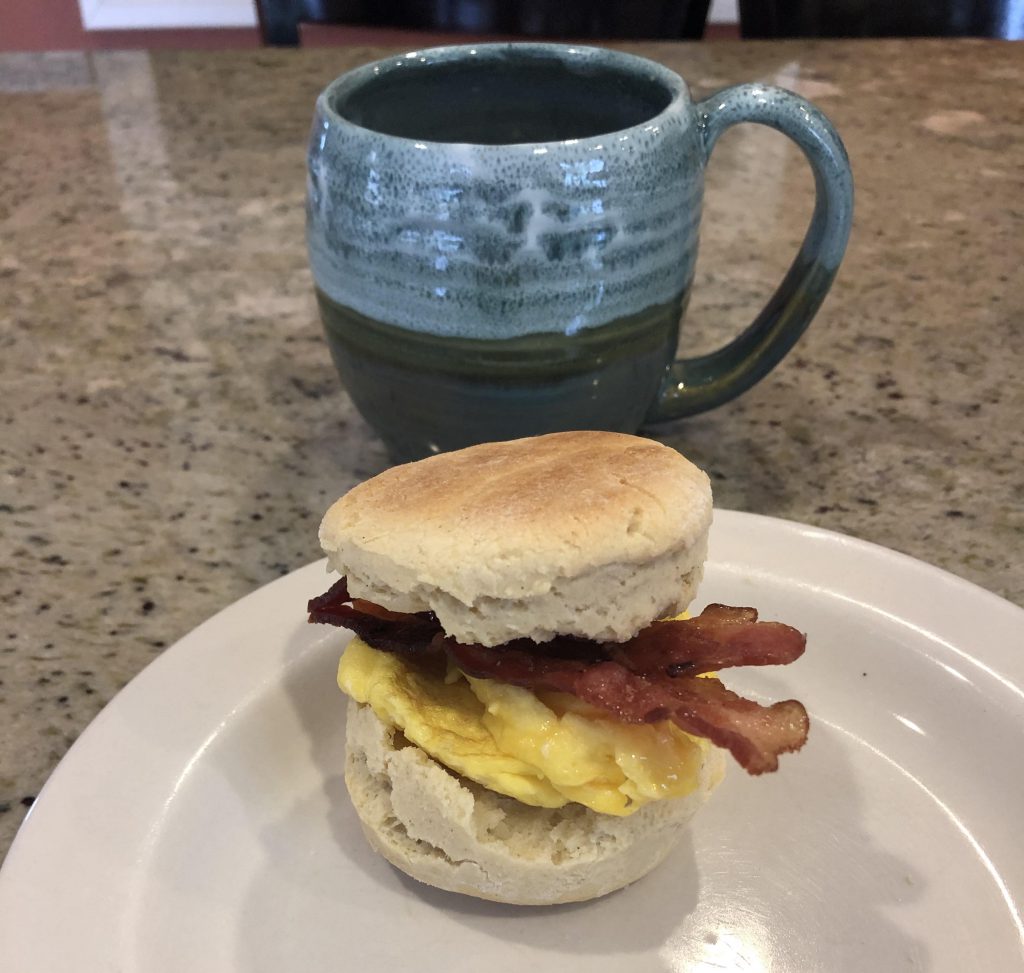 *This recipe is adapted from the book Bob's Red Mill Everyday Gluten-Free cookbook.