If you've been reading my blog recently you've already heard me rave about Massel's bouillon and stock products. Over the last few weeks, I've experimented with some of the different flavors in my polenta and chicken-less stew recipes and have been very pleased with the results.
Massel prides itself on providing healthful and delicious flavor bases that are vegan and gluten-free. The Australian-based company also uses recycled packaging, harvests its palm oil from sustainable sources and doesn't rely on excess salt or MSG for its taste. In fact, there is no MSG in the products at all.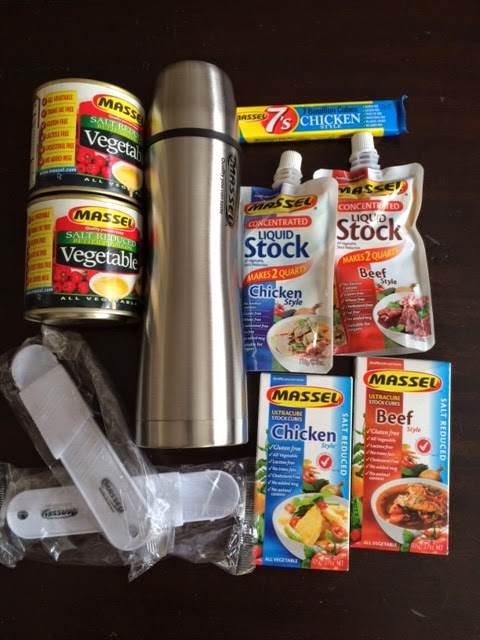 Massel provided samples of their products for my review.
Want to win everything pictured above?! To enter the giveaway, these are all chances to win:
Comment on this blog post
Leave a comment on this blog entry letting me know which of the above you did. The winner will be announced on Friday, May 16, 2014. Winner must be over 18 years of age and reside in the United States. Good luck!